More Information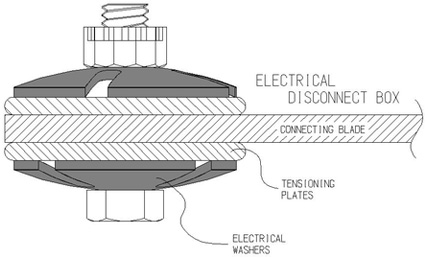 Provides soft, uniform friction between two surfaces.
Provides less load build up and more flexibility than a standard disc washer, it offers a wide range of flexibility.
Intended for maintaining a uniform pressure between surfaces, not for repeated flexing.
Developed for use in electrical boxes, slotted washers are sometimes referred to as electrical washers.
Stock Materials
Spring Steel: SAE 1074 / ASTM#A684, hardened to Rockwell C45-50.
Stainless Steel: 301 / 302 Stainless Steel to ASTM#A177.
* These are materials we stock in various thicknesses. It does not mean we have finished inventory of all washers in each of these materials.
** Non stock alternate materials that are commonly run are Phosphor Bronze to ASTM#B103, and 17-7 Stainless Steel.
*** Customer specific materials different than those listed above are commonly run.
Finishes
Steel: Provided Plain Finish. Slotted Washers can be provided with a mechanical zinc plating processed in house which eliminates hydrogen embrittlement. A wide range of additional coatings are available: zinc electroplating, phosphate coatings, black oxide, etc.
Stainless Steel: provided plain finish.
Phosphor Bronze: provided plain finish.